Time to catch up on the news! So far, this has been a great season. All my horses are doing really well. I am training with Liz Halliday-Sharp and improving all the time. Liz is an excellent coach, and my confidence is better than ever!! I am having the time of my life and living the dream.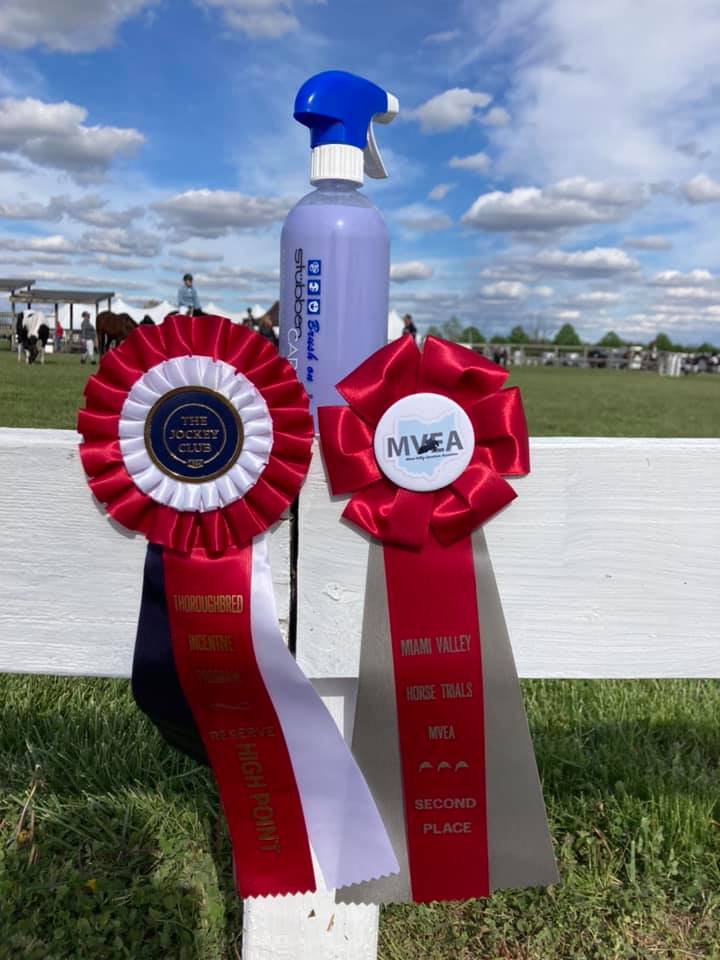 Miami Valley HT
I took SS Palantir and SS Willow to the new event, Miami Valley HT. This is a new (renewed) venue. They did a great job on the courses and we had a great time.
SS Willow scored a 36.7 in dressage, landing a 10th out of 17 spot. She was a bit fresh and sassy. This was her first outing since we withdrew from the OP class last year. We have worked very hard at becoming a better partnership. With Liz's help, things are finally coming together. XC was the big test. I needed to see if I have a reliable half-halt, and YES!! We had the best XC round ever, clear and within the time. Show jumping was totally my fault. I jumped the wrong first fence for a TE…. but we looked great over that fence LOL – ooops. Moving on!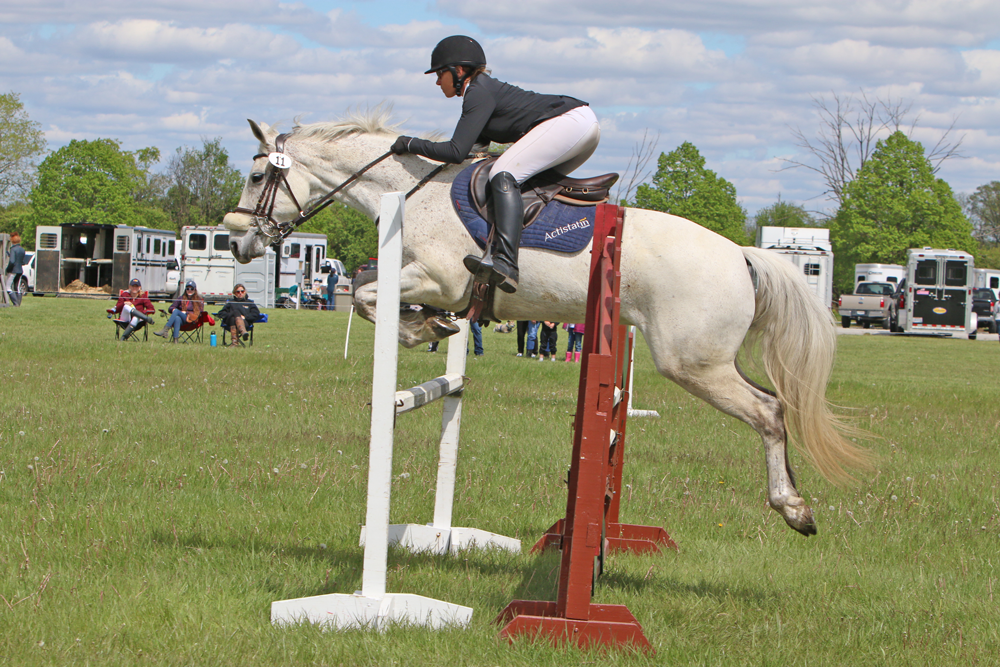 SS Palantir scored a 31.2, landing in 2nd out of 17. He jumped XC fantastic and went double clear. They had to move Show Jumping up a day due to pending storms, so we jumped a few hours after XC. Palantir jumped his heart out, but had one rail. We finished in 2nd place, WHOOP!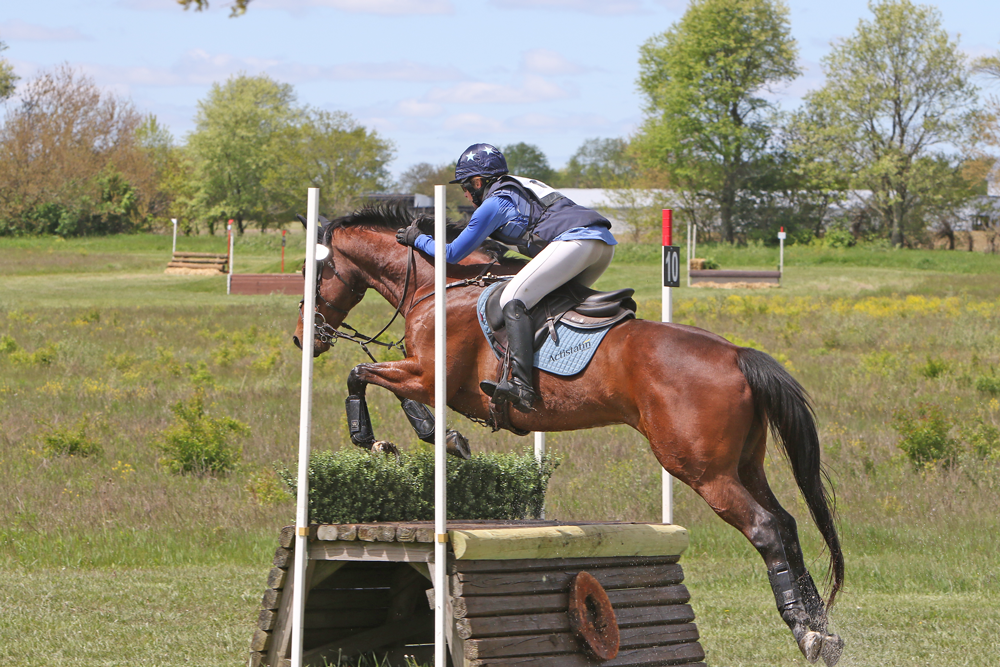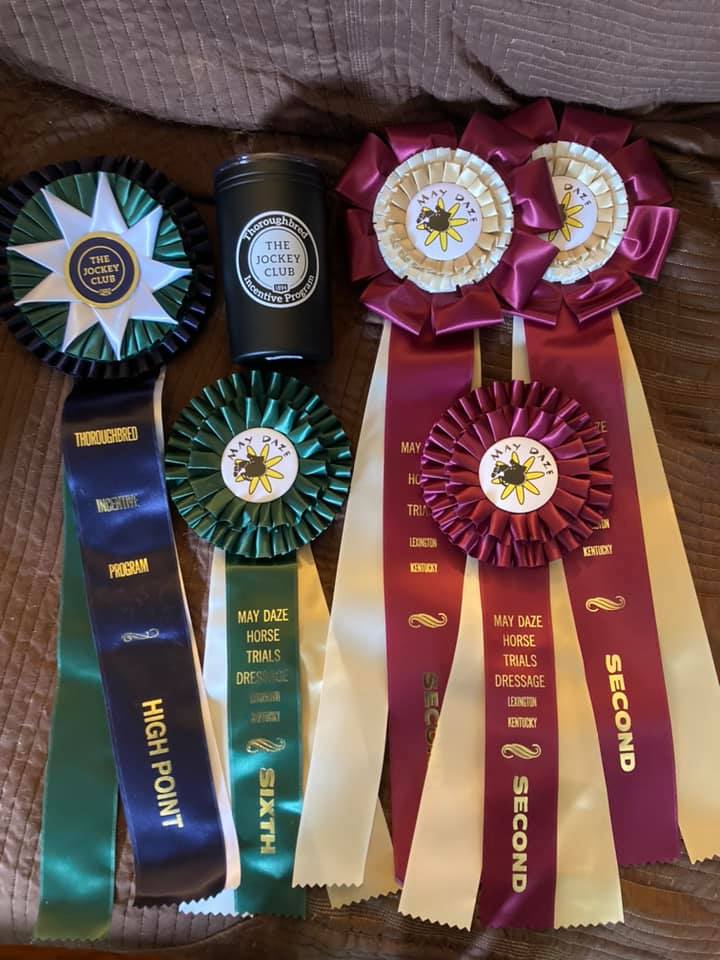 MayDaze Horse Trials
I took SS Willow and SS Palantir to the MayDaze Horse Trials at the Kentucky Horse Park. Willow ran the Modified/Training division and Palantir ran the Open Training Level.
Willow scored a 30.2 to land in 2nd place after dressage. She had a foot-perfect show jumping round and an equally stellar XC round to finish on her Dressage score! We are really turning into a great team!
SS Palantir scored a 29.5, landing a 6th after dressage in a large division of 21. He was really good in the show jumping, moving up to 4th on a double clear. XC was a blast with him – double clear and so mature! He is so much fun and really LOVES his new job. We finished on our dressage score for a 2nd place!! He also won the High Point for the T.I.P.!
IEA Horse Trials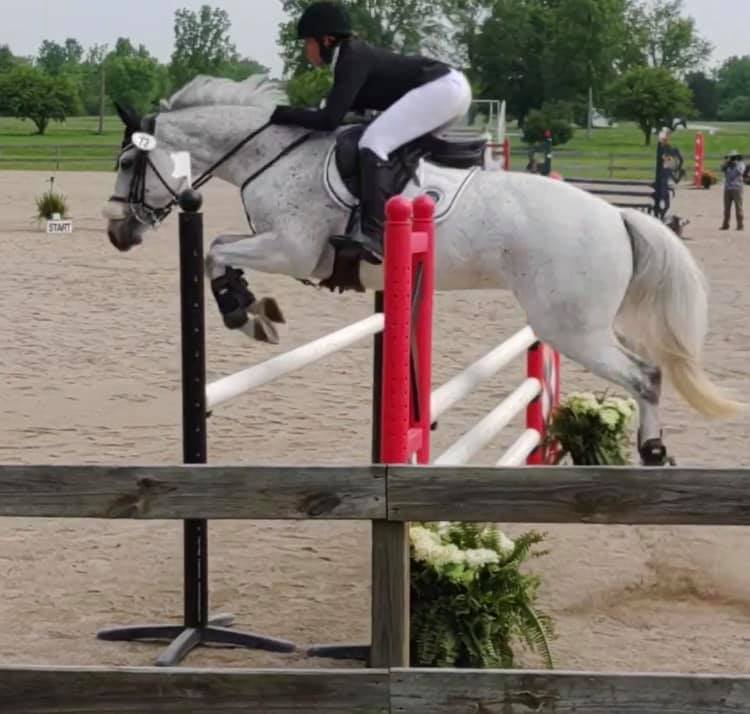 I took SS Willow and SS Full of Hope to the IEA Horse Trials in Indiana. Willow ran her first Modified Level (YAY!) She was amazing! Willow scored a 28 – Even scored a 10 in dressage!!! She show jumped really well, but had the first fence down (spooked a bit going to it). I was really proud of how well we did together. XC was a BLAST! She jumped super, and clear with only .8 of time! Whoop! We finished in 4th place. I am so proud of her and my progress. We still have a lot of work to do, but we are aiming at an FEI CCI*-L in the fall! Our next outing will be the Hoosier Horse Trial in August at Modified Level.
SS Full of Hope "Cosmo" is improving by leaps and bounds, literally! He is so much fun and just tries his heart out, every time. I could not ask for a sweeter horse than him. He has a puppy dog personality and is very athletic and bold. I love riding him, even when he does his OTTB things. LOL.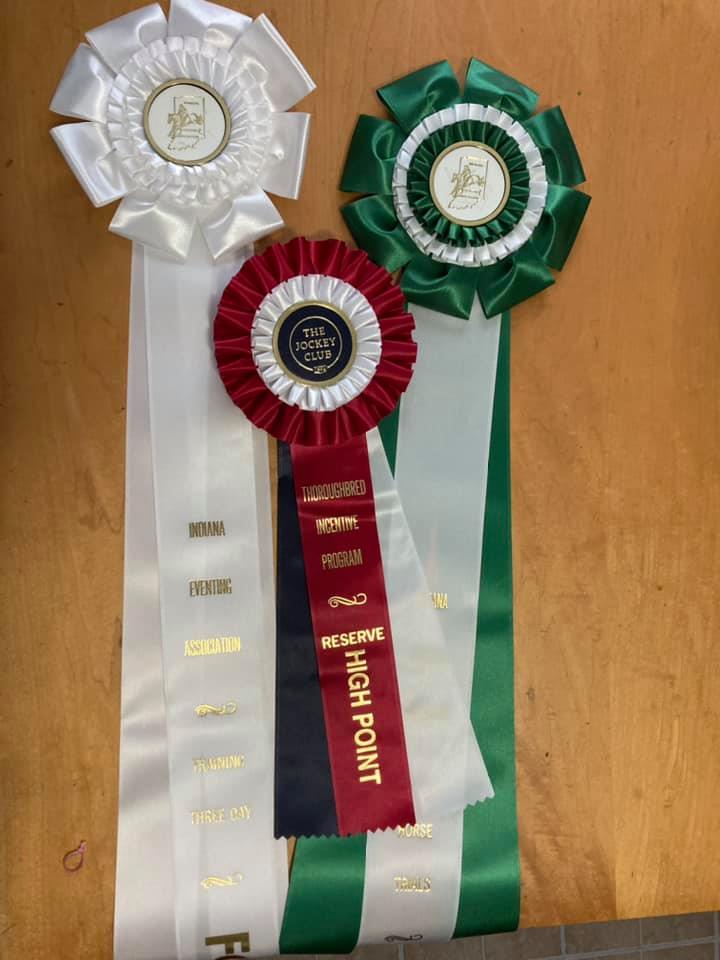 His second competition of the year was IEA HT. It was his second run at Novice level. He was really good in the dressage, scoring a 29.5. He jumped green, but very willing in SJ with a double clear. His XC round was really fun and his confidence was amazing. We finished on our Dressage Score in 6th place out of 17! His next outing will be Champagne Run HT.
My next outing is Champagne Run at the Park. I will be taking SS Palantir in the Training division and SS Full of Hope in the Novice division.
That's All For Now! Cheers!