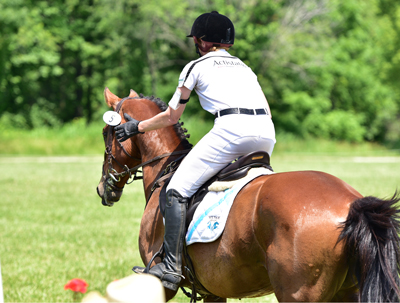 Philosophy
Jennifer has had numerous successes over the years. She believes that the most important part of riding is the confidence and trust between horse and rider. It takes dedication and patience to develop this trust. Repetition and consistency are key factors to building a successful and safe eventing partnership!
Jennifer's Story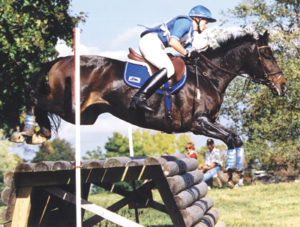 In 1995, Jennifer bought an off-the-track thoroughbred in Texas, Tommy's Pop Gun. She took her time with "Tommy" to build a confident and successful partnership. They reached the Advanced level together and were Long-Listed in 2001 after an amazing, 1-stirrup ride at the Radnor Hunt 2 Star 3-Day Event. Jennifer's stirrup broke at fence 3 and they finished 3 miles of cross country with no jumping penalties.
Jennifer focuses on flat work to build a riders seat and balance. She develops her students ability to use their hand aids independently from leg and seat aids. Once the rider is able to supple and engage the horses in forward motion, she teaches them how to develop lateral movements and how to adjust the horses stride without disrupting the horses balance.
Jennifer will outline individual training programs based on her students experiences, goals and the ability of their horse(s). She helps her students make well educated decisions on moving up the levels, use of equipment and overall care of eventing horses.