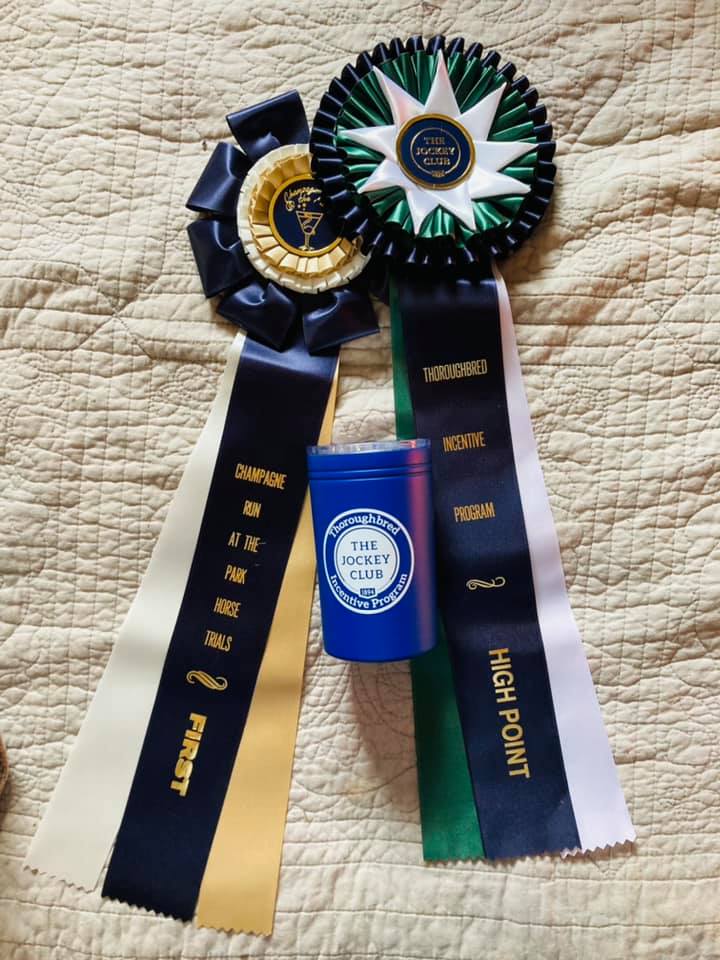 Last weekend I took SS Palantir and SS Full of Hope to Champagne Run at The Park HT.
SS Palantir was in the Open Training division. We started off with a BANG in the dressage, scoring a 24.8! Whoop. This included a 9 on our halt, and many many 8's! He is really maturing and becoming a superstar! Show jumping was next. He jumped a difficult course double clear. Not only was he calm in warm-up, he was very focused and all business in the ring. Video at bottom of post.
The cross country course was very muddy from all the rain and traffic. So I studded up with some mud bullets and headed out! Palantir was good in the warm-up with minimal freaking out moves LOL. He was all business on course and we produced a fun, double clear round. It felt easy for him and we had a blast!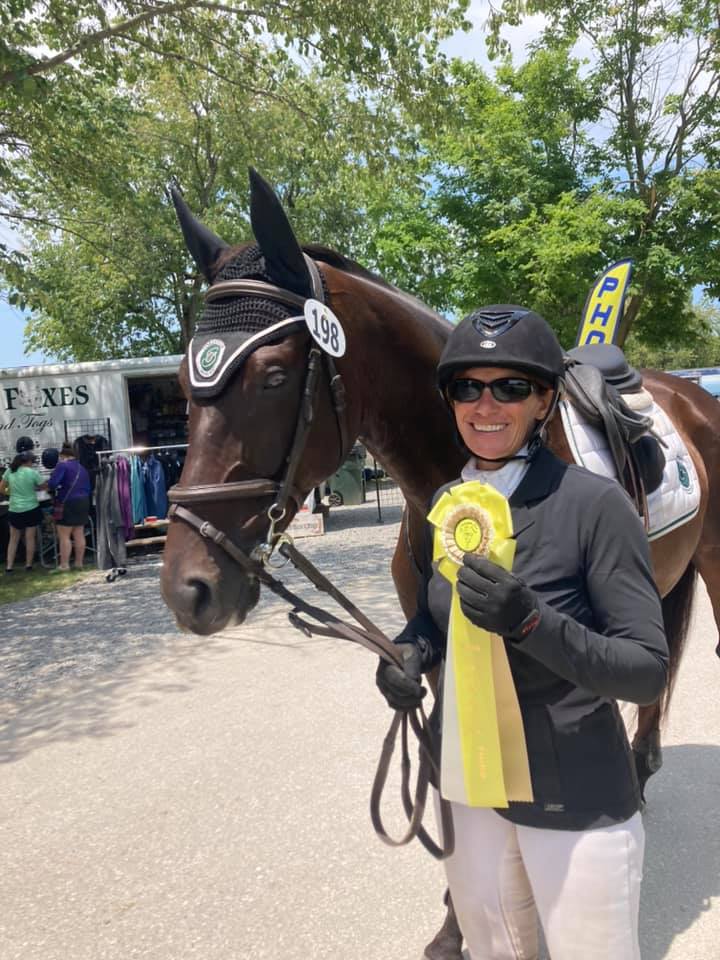 SS Palantir also had the best score and WON the T.I.P. award!! Next outing will be at the Modified Level at the Hoosier Horse Trial, then on to the American Eventing Championships at the Horse Park!! Whoop!
SS Full of Hope was a little tense in the dressage, but we managed to squeak out a 33.1 putting us in 6th place. We did the Cross Country next. He was VERY wild in the warm-up area… ugh. However, I was able to get a few good jumps in before heading out on course. He gave me a great, double clear round. He really felt mature out there this time. He is very bold and careful, and seems to really love his job.
The show jumping warm-up was calm and focused. We jumped around double clear and finished in 3rd place! What a good boy. We will continue at Novice for the rest of the year, and plan a move up to Training level in 2022.