Last weekend I took SS Willow and SS Palantir to May Daze Horse Trials a the Ky Horse Park. It was Palantir's second Novice and Willow's debut at the Training Level.
Palantir was his usual good soul, scoring a 26.4 in dressage and jumping both phases double clear! We are working on his greenness, but that is the only problem he seems to have. He LOVES to run and jump! AND we WON the Novice Horse division out of 24 competitors. YAY!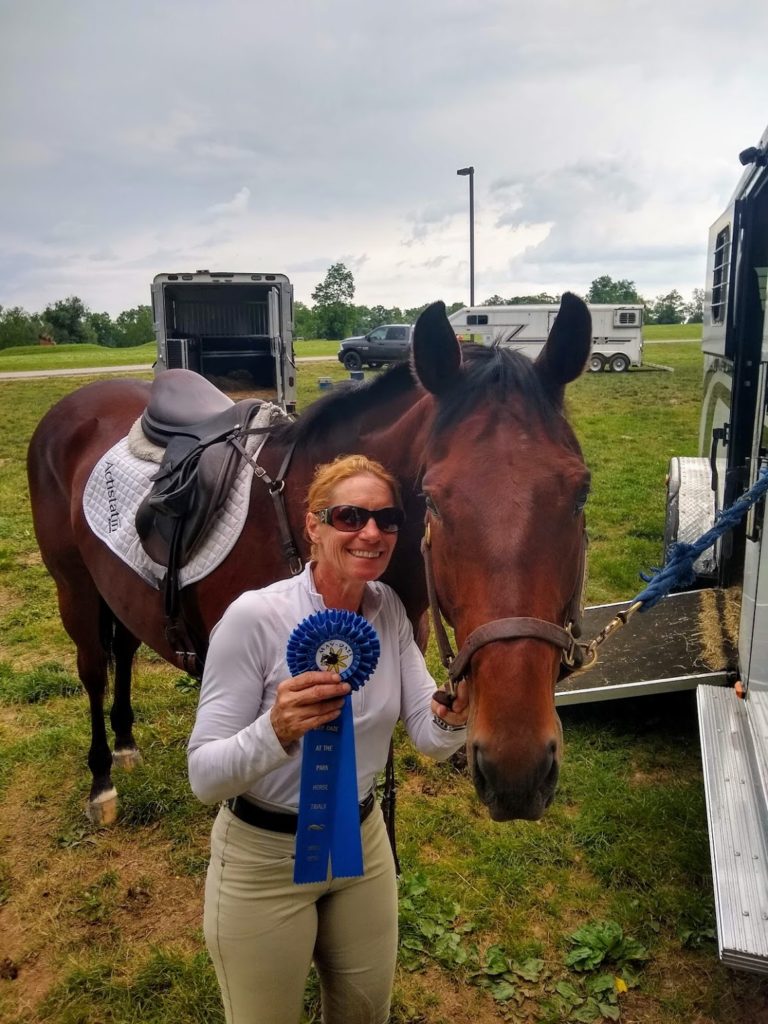 It is no secret that Willow has been quite the challenge for me. She is very sensitive and tricky, and has a very strong opinion about jumping – her way. I have worked very carefully with her over the last 3 years. Teaching her how to half-halt and listen to my aids without over reaction has been a long, frustrating process. However, I have kept at it, trying all different approaches, bits, nosebands, girths, accupuncture, massage, dental work, chiropractic techniques, and crying.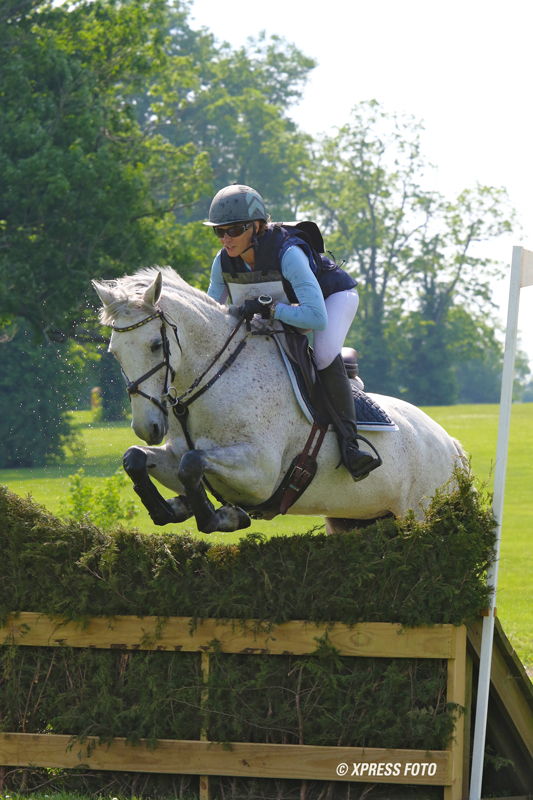 Well, it finally is paying off! After 3 years at Novice level, I entered her in a clinic with Joe Meyer. She was VERY rideable at her last few novice outings, so I was ready to test the waters. With Joe's guidance, we tackled training level and a few prelim level jumps and worked on having a better forward pace on XC.
Bam! Ready for Training level. I was so excited to enter her in May Daze in the Open Training Division. Her dressage was excellent! We scored a 28.3 putting us tied for 3rd in a division of 22 competitors. I was thrilled!
Then on to show jumping…. We had a very good round, still need to improve on smoothing out the ride. Double clear. She only took over once, but I held her on her stride and we jumped clear anyway. Good mare!
I walked the cross country and felt there was a lot of work to do out there, but the course was fair for the level. She warmed up great and off we went. Willow was a star on course. I could have let her move on a bit more, but I as so happy with how she listened to my aids, and actually allowed me, (mare – remember) to put my leg on – which is a huge deal! It was a great feeling knowing that I finally have a partnership with her.
I am very excited about the future with Willow and I am aiming her at the Training Level 3-Day in the fall at the Hagyard Midsouth Three-day Event & Team Challenge H.T.
I would like to thank ALL my wonderful supporters! @Foriester, @GLCDirect, @ActisitatinEquine @TaggCode @YSNutrition