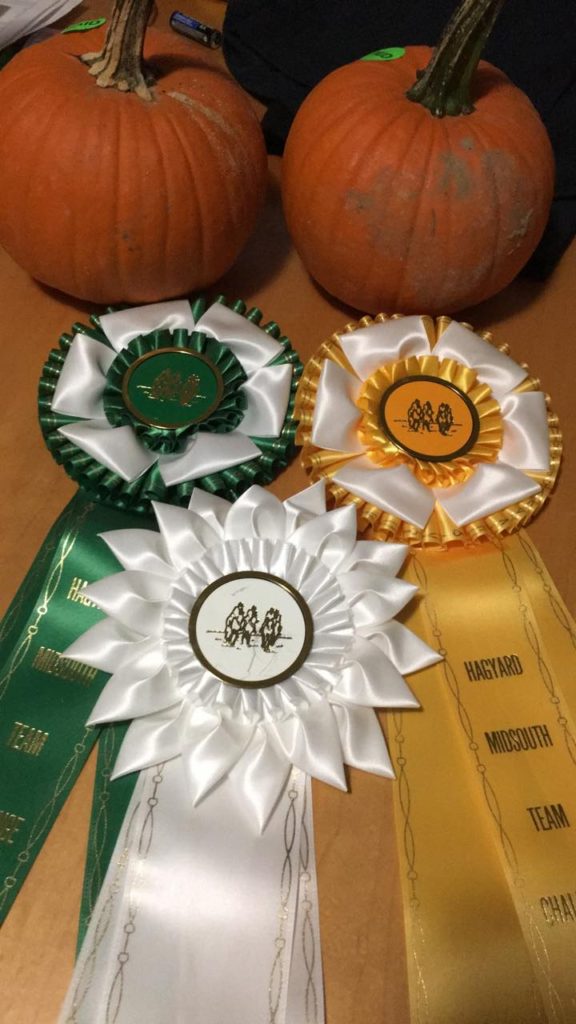 YES! YES! What a great weekend! The weather held out (a little chilly) and the sun was out most of the weekend. This is one of my all time favorite shows in Area VIII. They also run a CCI* division and the Classic 3-Day Preliminary and Training divisions. Huge turnout as usual, and really well run <3
Willow and Palantir were entered in two different Novice divisions. There were 29 riders in each class.
Willow
Willow was a little fussy (nothing new) in the dressage, but we still managed to score a 30%. She has been a tough mare to figure out on the flat, but I feel like she has really improved.
Her show jumping was absolutely wonderful! All of our hard work has paid off. She jumped smoothly and incredibly well. It was really the best show jumping round on her to date!
Cross country was also amazing. With her new found half-halt, and her new respect for her rider (me), we had a lovely, foot perfect round. Double clear! I finally feel like she is ready for a move up to Training level (finally!)
Palantir
Palantir made the move up to Novice this weekend. After a really successful Makeover 2018, I felt like it was a good time to test his training. He was very calm and accurate in dressage, scoring a 30.2, which tied him for 3rd place out of 29. YAY!
Palantir is still having issues in warm-up, but is getting a slight bit better. He is convinced that the other horses are planning on running into him. I have to be very careful with him and only take a few jumps. Once he is in the competition ring, it's all business. He is so steady and brave and rideable – a dream come true! I have so much fun jumping him. He rides like an old campaigner!
Palantir was SOOOO fun on XC. He LOVES his job and rocked around his first Novice course with style. I have never had a horse so confident and forward thinking, and adjustable at the same time (not since my Advance Horse Tommy's Pop Gun)!! I am just so excited about our future together! I will take my time with him. He is only 5 and we have a long way to go.
The show season is over for now. I plan on doing several jumper shows and dressage shows over the winter months. Now it's time to take a break and enjoy the fall doing other things – hiking, biking and camping with Caeleigh!