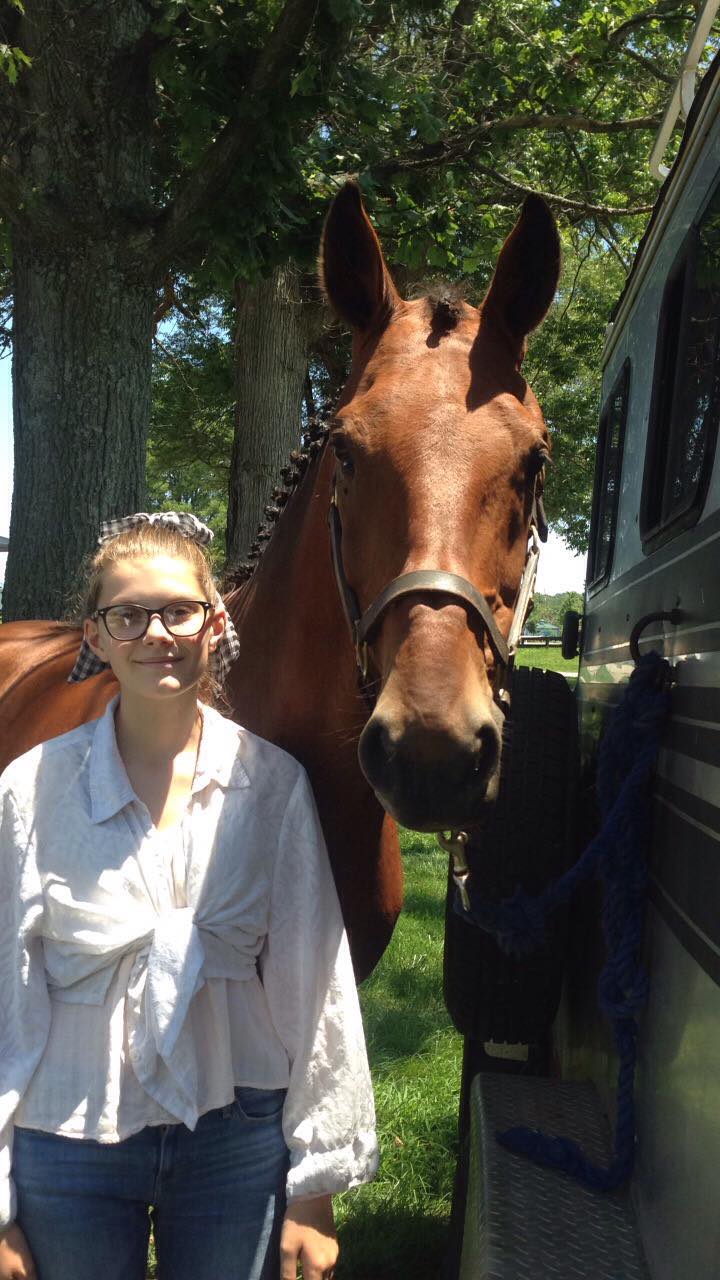 Well, how is that possible?
All these years I have managed to avoid USDF recognized shows. Well, no more! Caeleigh was my super groom and helper <3
I took Calisto to our first USDF show over the weekend at the KDA Summer Classic I & II.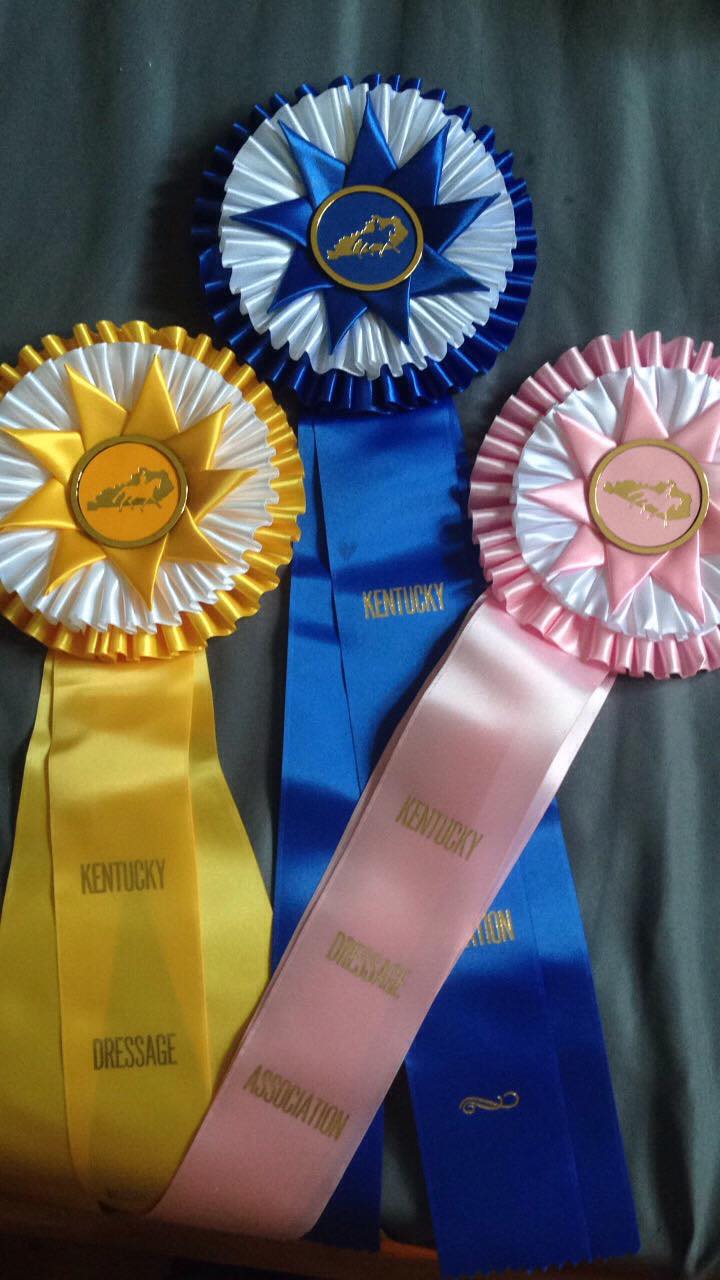 We showed in 2 First Level classes and 1 Second Level class. Leading up to the show, Calisto developed an abscess in his hind foot. I was not sure we would even make it down center line. With the help of my farrier, he was sound in time to have a shoe put a shoe on, the morning of the first class!
Calisto was such a good boy. He kept it together well and tried hard for me!
We obtained 2 Bronze Medal Qualifying scores… only 4 more to go. My goal with Calisto is to go for our Silver Medal in the years to come 🙂