The start of the 2022 show season fast approaching. I have sat down and hashed out a schedule for my string. It has been a long and cold winter, with many weather "events" – snow, ice, wind, floods etc… I am more than ready for spring.
SS State Line – aka Tater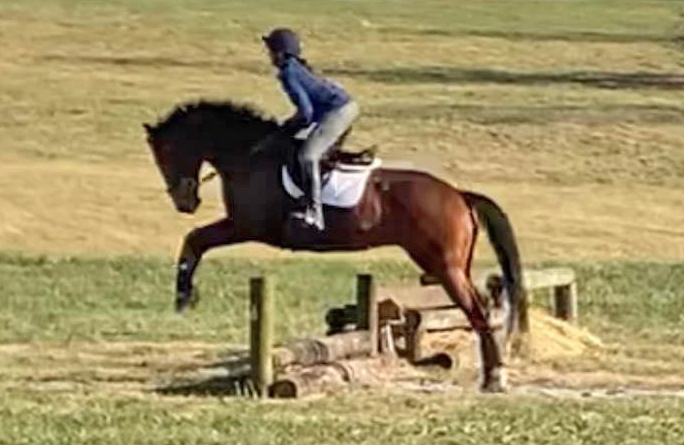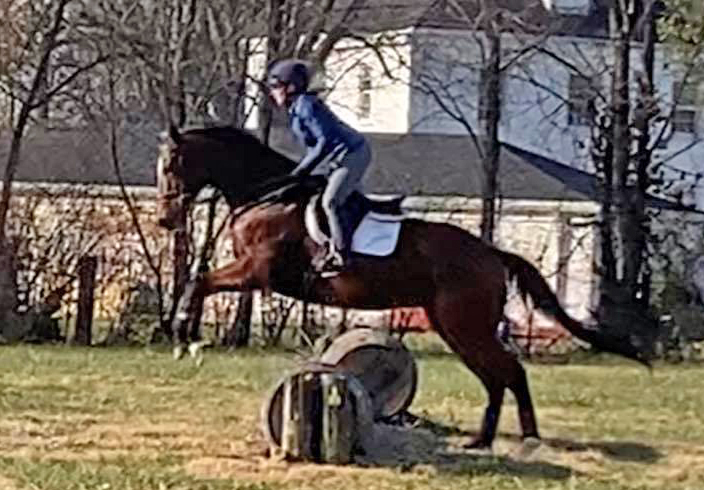 I have spend the season Fox Hunting Willow and Tater, when the weather cooperated with us. They are both doing very well. Tater's jumping is improving every time I take him out to school. I am confident that he will be ready for First Field by this fall. I am planning on trail riding and jump schooling him all spring and summer long. He is such a sweetheart and only wants to please everyone (sometimes likes to bite too).
SS Willow – aka The Diva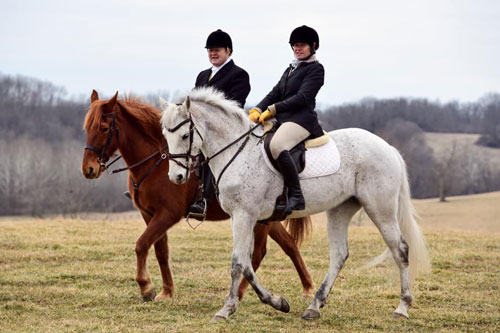 Yes, she is a Diva for sure! Willow came off of Tryon ready for more! She is super fit and Hunted all season, mostly leading First Field. She loves to run and jump, and KNOWS all the sounds and calls of the Hounds. I just love her. I am planning her show season with a move up to Prelim as a goal… most likely at May Daze Horse Trial. I will take her to Spring Bay and/or River Glen in the Modified to start the season.
SS Panaltir – aka Astro
Astro had a fantastic 2021. With many wins, a 4th in the Training Level 3-day, and a move up to Modified, he showed me what a contender he is. Although he is not the easiest horse to ride – his antics in the warm-up arena can wear us both out mentally – he LOVES his job. I am planning on bringing him out at Spring Bay and Miama Valley at Training level. From there we will compete the Modified/Training division at May Daze, with a move up to Modified at the IEA show in June.
FUN FACT:
Astro is named after the Jetson's dog. Because he was always trying to jump on top of me and run me over when I first got him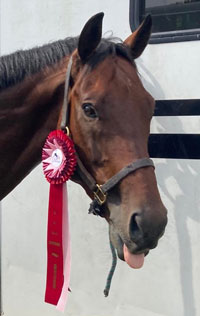 SS Full of Hope – aka Cosmo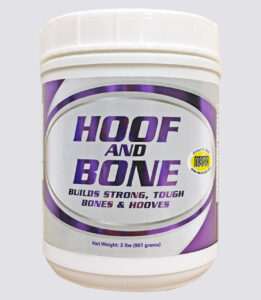 Last but NOT Least – Cosmo. Thanks to the very skillful talents of my farrier – Nick Ramsey – and the supplement Hoof & Bone, Cosmo's feet look amazing! I did not show him much last year because of his feet being in such poor condition. The outings he did have, he was very successful, finishing with a WIN at Octobefest in the Novice Division. I am planning on bringing him out at Spring Bay in the Novice class. Then he will do Miami Valley, MayDaze, and maybe a move up in the Fall to Training Level.
Of course, all of these plans are flexible, as you have to be with Horses LOL!
Would like to thank my wonderful Sponsors for all they do for me!